Our science is
anything but basic
Breaking Barriers to Deliver pH Modulation
Where it Matters
At Dyve Biosciences, we leverage our groundbreaking DMAX transdermal platform to deliver intuitive, targeted pH modulation to treat a range of immunologic and oncologic diseases. By directly targeting the acidic microenvironments that drive cancer cell growth and inflammation, we are taking decades of proven science from the petri dish to the patient.
Our Target: The Acidic Microenvironments That Drive Disease
In oncology, the acidic tumor microenvironment (TME) drives immune evasion and cancer progression.1 These acidosis-exposed cancer cells demonstrate high invasive ability and are especially resistant to apoptosis, or cell death, making them more resistant to therapy.2 Beyond oncology, glycolysis-derived acidic microenvironments have been shown to drive inflammation and progression in systemic sclerosis, rheumatoid arthritis, and other rheumatic diseases.3
Our lead products (DYV800 and DYV700) target acidic microenvironments to treat immunologic and oncologic diseases. Our patented approach to pH modulation increases the pH of an acidic microenvironment, effectively reversing the extracellular conditions that lead to disease progression. These systemically bioavailable products seek out locally acidic microenvironments where targeted neutralization of pH exerts a potent corrective effect via critical metabolic and hormonal functions leading to multi-fold better outcomes.3
Though many drug development companies have focused on reducing acid production in the TME or treating the implications of acidity such as poorer response to immunotherapy, successfully altering the pH of the TME in patients has remained a challenge largely because the acidity of the human gastrointestinal tract makes oral delivery untenable.4
Tumors thrive in an
acidic microenvironment
Not All Drugs Are Suitable for
Oral or Injectable

Administration
In vitro research has demonstrated that many base chemotherapies and immunotherapies benefit from a more neutral TME, but delivery in patients has been a persistent challenge. While alkalinizing agents can be administered orally to treat conditions such as heartburn, clinical trials show that patients cannot tolerate the oral doses required to effectively treat cancer or tumor-related pain. Moreover, these agents are not appropriate for injectable administration due to the high potential for adverse events.
Understanding Dyve's DMAX Platform
Dyve's groundbreaking proprietary platform delivers pH-modulating agents and other molecules that are unsuitable for oral or injectable delivery and unable to cross epithelial barriers. Our novel emulsion technology transiently and reversibly fluidizes the skin's lipid matrix and modulates tight junctions with topical application, allowing for nondestructive delivery and improved pharmacokinetics.
With the fast onset of action and systemic availability of an injectable and the convenience and optimal pharmacokinetics of a pill, DMAX enables us to work with a broad set of molecules such as pH modulators that are outside Lipinski's Rules. Our deep understanding of emulsion chemistry allows us to push the boundaries of what can be delivered through the skin, establishing transdermal administration as a legitimate third route of drug delivery.
By using DMAX-enabled pH modulation, clinicians can take a more intuitive approach when treating patients with cutaneous tumors, as well as those with rheumatic joint and skin conditions in which acidity plays a significant role in disease progression and inflammation.

In 2022, Dyve completed a successful phase 2 study in which our proprietary DYV700 met its clinically relevant endpoint of reducing pain caused by the acidic microenvironment of acute gouty arthritis. Additionally, our biomarker data serves as proof of concept for the effectiveness of transdermal pH modulation of the acidic disease microenvironment.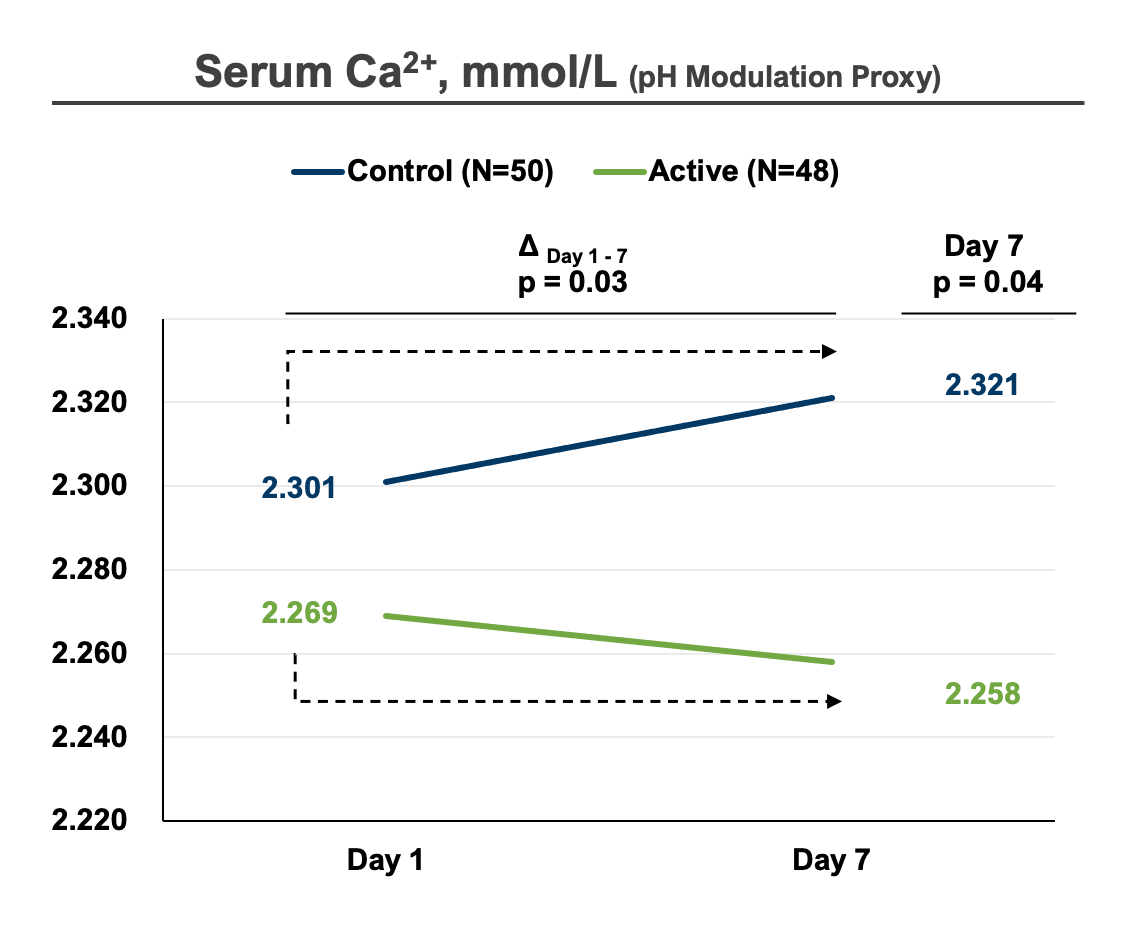 Through our DMAX platform, we can safely deliver pH modulation and other molecules with chemical characteristics that defy other transdermal technologies, achieving unprecedented efficacy and bioavailability.
Our Pipeline: Expanding the Treatment Horizon for a Range of Diseases
At Dyve, we leverage the skin for drug delivery to unlock the transformative potential of pH modulation and set a new standard of care across oncology and immunology. Dyve's lead product, DYV800, delivers pH modulation to solid tumors to raise the pH of the acidic TME, potentially inhibiting tumor proliferation and boosting the efficacy of other therapies such as immune checkpoint inhibitors.5
Inflammation / Rheumatology
In addition to pH modulation, Dyve's platform science can be applied to a wide array of approved therapies to provide improved therapeutic benefits to patients while avoiding first-pass metabolism and potentially minimizing systemic adverse events. Dyve's proprietary science enables systemic drug delivery to treat diseases that affect the whole body, as well as targeted treatment for diseases in or near the skin's surface.
Dyve is led by a team of scientists, clinicians, and operators with decades of deep scientific, clinical, and pharmaceutical industry experience.
Dyve Biosciences Presents Preclinical Data from Lead Oncology Drug Candidate, DYV800, at the American Association for Cancer Research 2023 Annual Meeting
Dyve Announces Poster Presentation at 2023 AACR Annual Meeting
Dyve Biosciences Appoints Tatyana Beldock to Board of Directors
Dyve's TARGETS Phase 2 Study Abstract Presented at ACR
Dyve to Present at Partnership in Drug Delivery Conference (PODD) 
Dyve Biosciences to Participate in the BIO International Convention
Dyve Biosciences Announces Phase 2 TARGETS Study of DYV702 for Pain Associated with Acute Gout Flares Showcased in Podium Presentation at 2022 EULAR Congress
Dyve Biosciences to Present at the UBS Global Healthcare Conference
Dyve Biosciences to Present at the 34th Annual Roth Conference
Dyve Biosciences Announces the Appointment of Nicholas A. Saccomano, Ph.D., to its Scientific Advisory Board
Dyve Biosciences to Present at the Biocom California Global Life Science Partnering Conference
Dyve Biosciences to Present at the 32nd Annual Oppenheimer Healthcare Conference
Dyve Biosciences Announces Research and Development Collaboration with Moffitt Cancer Center
Dyve Biosciences Hosting Key Opinion Leader Webinar on Gout and DYV702
Dyve Biosciences appoints Camilla V. Simpson to its board
Dyve Biosciences Announces Chuck Harbert, Ph.D. to Join as Chief Scientific Officer
Dyve Biosciences Receives FDA Clearance to Begin Phase 2 Study of DYV-700 for Treatment of Acute Gout Pain
Dyve Biosciences to Present at the 2019 Annual ACR Meeting
Dyve Biosciences to Present at the 2019 BIO Investor Forum
Dyve Biosciences to Highlight the Power and Potential of Transdermal Drug Delivery at PODD 2019
Dyve Biosciences Will Present Study Data During the Aesthetics Innovation Summit and The Aesthetic Meeting
Dyve Biosciences Announces Positive Results from Pilot Study in Gout Pain at European Crystal Network Workshop 2019
At Dyve, we are passionate about setting a new standard of care by creating therapies that are patient friendly and clinically intuitive for an array of indications. Learn more about how you can join our team and push the limits of what's possible.
References:
Lee SH, Griffiths JR. How and why are cancers acidic? Carbonic anhydrase IX and the homeostatic control of tumour extracellular pH. Cancers (Basel). 2020;12(6):1616. doi:10.3390/cancers12061616

Andreucci E, Peppicelli S, Ruzzolini J, et al. The acidic tumor microenvironment drives a stem-like phenotype in melanoma cells. J Mol Med (Berl). 2020;98(10):1431-1446. doi:10.1007/s00109-020-01959-y

Andreucci E, Margheri F, Peppicelli S, et al. Glycolysis-derived acidic microenvironment as a driver of endothelial dysfunction in systemic sclerosis. Rheumatology (Oxford). 2021;60(10):4508-4519. doi:10.1093/rheumatology/keab022

Pilon-Thomas S, Kodumudi KN, El-Kenawi AE, et al. Neutralization of tumor acidity improves antitumor responses to immunotherapy. Cancer Res. 2016;76(6):1381-1390. doi:10.1158/0008-5472.CAN-15-1743. Erratum in: Cancer Res. 2017;77(9):2552. doi:10.1158/0008-5472.CAN-17-0559

Liu J, Chen Q, Feng L, Liu Z. Nanomedicine for tumor microenvironment modulation and cancer treatment enhancement. Nano Today. 2018;21:55-73. https://doi.org/10.1016/j.nantod.2018.06.008.